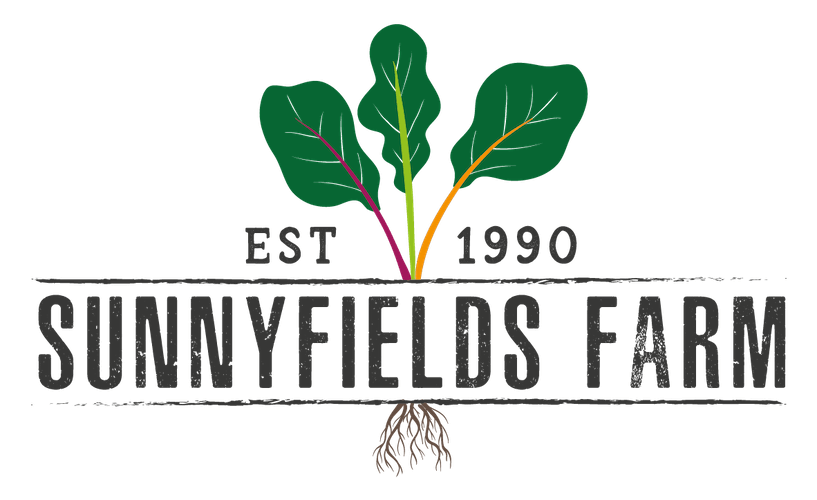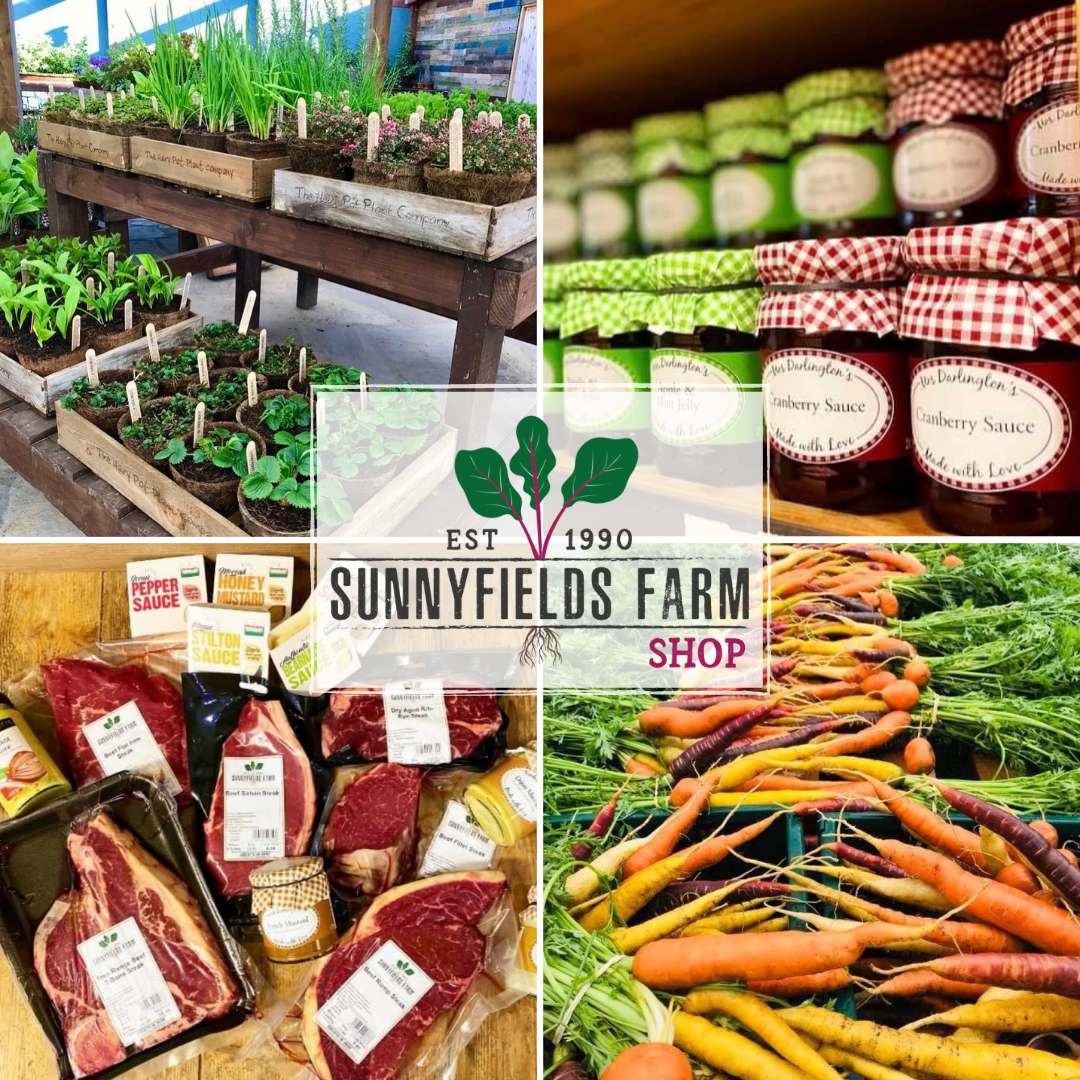 Opening Hours
Weekday: 9am - 6pm
Saturday: 9am - 5pm
Sunday: 10am - 4pm
Christmas meat orders are now open, find out more at this link: https://sunnyfieldsbutchery.co.uk/
The Sunnyfields Farm Shop stocks over 2,000 products, focusing on offering fresh, local and high quality products.
The shop, first built in 1989, continues to adapt and grow to deliver the best for our customers. At Sunnyfields Farm, we strive to increase the quality and taste of our products, while at the same time minimising food miles and our environmental impact.
With an onsite production kitchen, butchery, and (as of 2022) a new bakery, we are producing more products on site than ever before. We offer a large range of organic and seasonal homemade Sunnyfields Farm Kitchen products, made using the best local ingredients to create delicious produce with great taste, freshness and provenance.
The Farm Shop carries a range of zero waste and sustainable refill products and will continue to increase the range on offer. Check out our social media pages for the most up-to-date information on what's in stock.
We are excited to be partnering with Johnson's Fish, who will be selling fresh fish outside the Farm Shop every Thursday. Find out more here.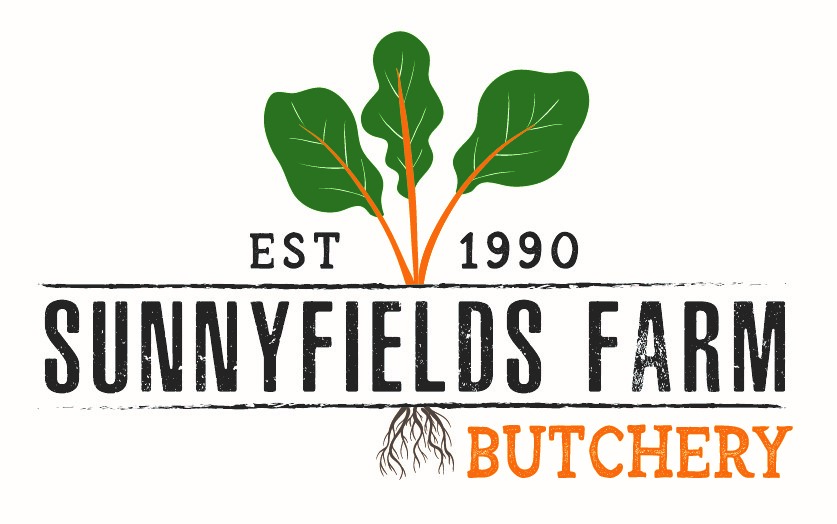 Butchery
The Sunnyfields Farm Butchery, opened in 2009, is our on-site butchery led by Head Butcher Sean Quinn.
Find out more