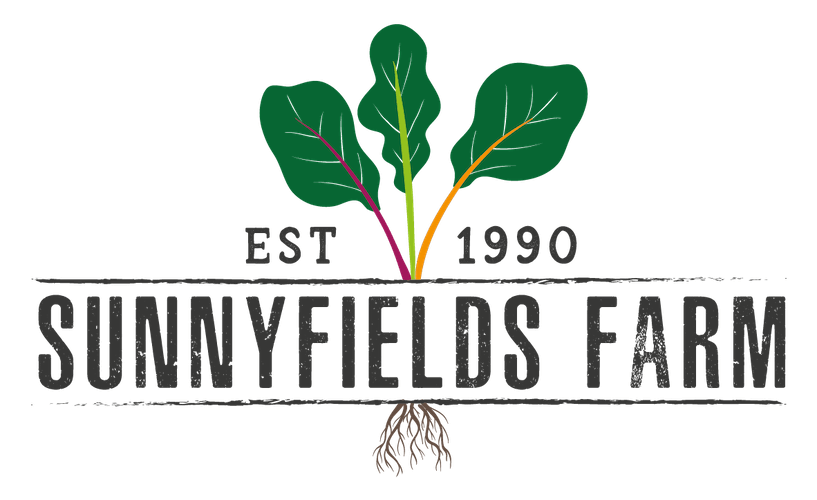 Secure your Christmas Meat: www.sunnyfieldsbutchery.co.uk
-----
Sunnyfields Farm Shop Christmas Opening Times
December:
22nd – 23rd 8:30am to 6pm
24th 8:30am to 2pm
25th – 28th CLOSED
29th – 31st 10am to 4pm
January:
1st CLOSED
2nd – 3rd 10am to 4pm
-----
Sunnyfields Farm is a family run and family friendly farm that welcomes visitors 7 days a week!
We are passionate about offering fresh, local produce in our Farm Shop and are pleased to offer a selection of our own grown fruits and vegetables and home made products straight out of our on site kitchen, as well as a great range of zero waste and sustainable refill products.
Our Pyramid Field is in full swing, celebrating local food and drink in a relaxed and welcoming setting down on the farm! Come and enjoy a selection of drinks including local ales and wine with tasty, freshly cooked food. Our authentic wood fired pizzas are back on the menu as well as weekly farm kitchen specials. To find out more or to book a table, please click here
Our aim is to reach as many people as possible and we are always looking to expand our activities and events down on the farm, making it a regular place for both the community and those visiting the area to enjoy.
We are constantly thinking of the future and will be increasing our zero waste and sustainable products in the shop, as well as producing more products on site with high quality and provenance, whether through our onsite production kitchen or butchery.
Check out our social media pages to keep up to date with what's going on down on the Farm.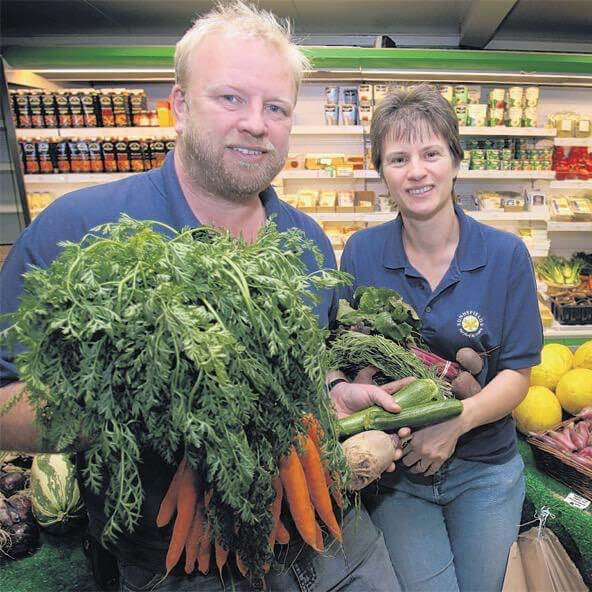 Sunnyfields Farm was started by Ian and Louise Nelson in 1990 when they returned to the UK, after meeting whilst undertaking Voluntary Service Overseas in Malawi. Their son, Tom, has also retuned to his roots, rejoining the team in 2019.
Sunnyfields Farm started by growing its own organic vegetables, which it still does today, proudly selling them in the onsite Farm Shop alongside a great range of local, quality products. Over the past 31 years Sunnyfields Farm has diversified into hosting events on the farm, as well as creating home made products in the in-house production kitchen and also now houses a butchery and onsite eateries.
Ian, Louise, Tom and everyone who works at Sunnyfields Farm are passionate about farming, the environment and community education, with the aim of reconnecting people with where their food comes from through meaningful experiences. Whether you are looking for a great day out, some great food to enjoy or a local well-stocked Farm Shop, Sunnyfields Farm has something for everyone and we hope to see you down on the farm soon!