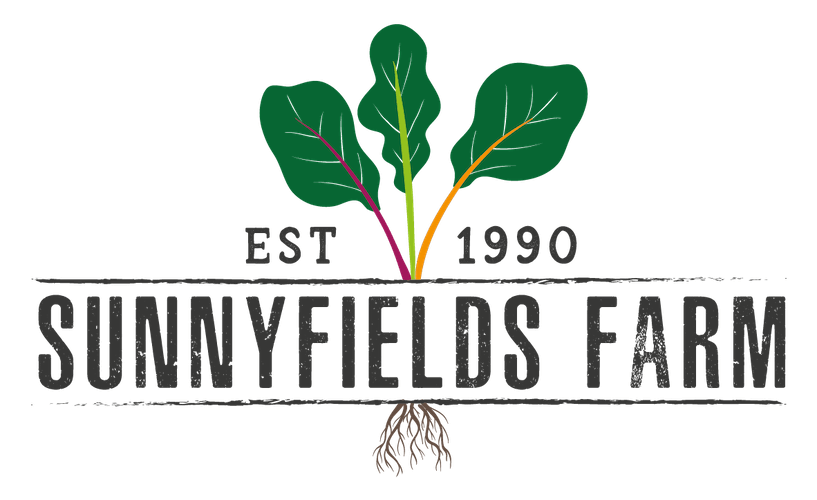 Christmas meat orders are now open, find out more at this link: https://sunnyfieldsbutchery.co.uk/
The Farm Shop is open 7 days a week
We are passionate about offering fresh, local produce in our Farm Shop and are pleased to offer a selection of our own grown fruits and vegetables, meat from our onsite butchery and home made products straight out of our on site kitchen, as well as a great range of zero waste and sustainable refill products.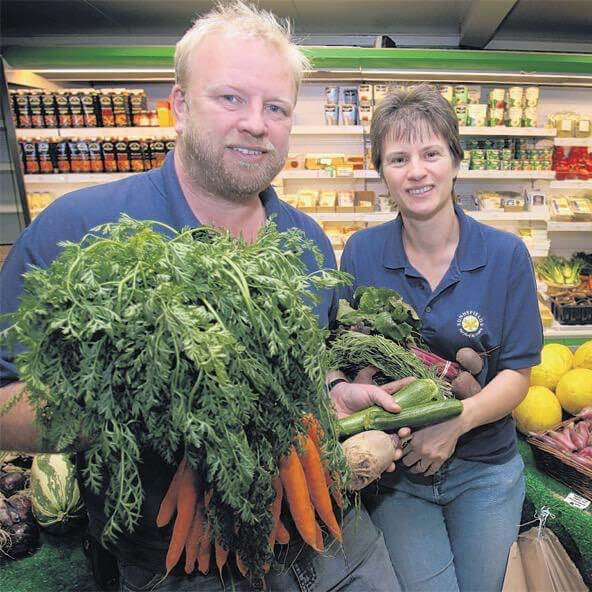 Sunnyfields Farm was started by Ian and Louise Nelson in 1990 when they returned to the UK, after meeting whilst undertaking Voluntary Service Overseas in Malawi. Their son, Tom, has also retuned to his roots, rejoining the team in 2019.
Sunnyfields Farm started by growing its own organic vegetables, which it still does today, proudly selling them in the onsite Farm Shop alongside a great range of local, quality products. Over the past 32 years Sunnyfields Farm has diversified into hosting events on the farm, as well as creating home made products in the in-house production kitchen, butchery and bakery.
Ian, Louise, Tom and everyone who works at Sunnyfields Farm are passionate about farming, the environment and community education, with the aim of reconnecting people with where their food comes from through meaningful experiences. Whether you are looking for a great day out, some great food to enjoy or a local well-stocked Farm Shop, Sunnyfields Farm has something for everyone and we hope to see you down on the farm soon!